Free Resource: Eating tips for cancer patients
Who this resource will help
Whether you are recently diagnosed with cancer, undergoing treatment, or in recovery – wading through various resources and recommendations can be overwhelming.
Particularly when it comes to diet and "eating well."
Perhaps you do not have cancer yourself, but you are a caregiver or have a loved one with cancer – you would like to learn more about diet needs and eating problems.
Whatever the reason, you need eating tips that address eating well, managing eating problems, and how to take special care with food.
The truth is, there is no one size fits all. Each person is unique in their nutritional needs and their eating well journey.
That being said, the National Cancer Institute can be a good starting place for the latest patient education publications.
Free Resource: Eating Hints published by the National Cancer Institute
The National Cancer Institute publishes a comprehensive 60-page resource free for download: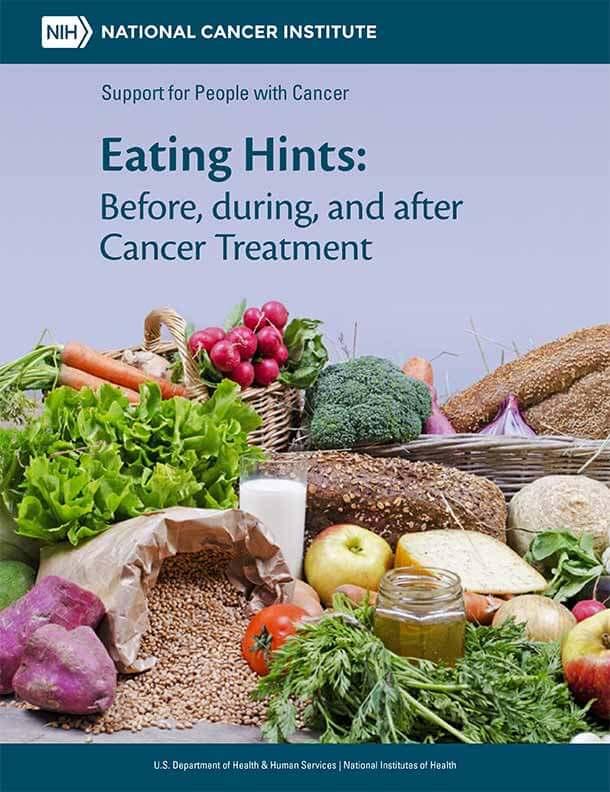 What is Included?
The Eating Hints publication includes the following sections:
What you should know about treatment, eating well, and various problem you may encounter. This includes topics such as:

How to prepare for treatment
How to prepare for eating well
Special food precautions to take in order to avoid infections
Use of supplements
Special note to caregivers

Coping with feelings and your appetite
Eating problems you may encounter and how to address them. This includes (but is not limited to) problems such as:

Loss of appetite
Sore mouth
Nausea
Weight gain or weight loss

Recipes and food lists to meet you along your journey
Resources to help you learn more
Recipes and Eating Tips to meet your changing needs
Cancer Bites primarily focuses on promoting nutrient dense, plant-based recipes. However, we do not solely promote a single way of eating, product, or brand.
You will find that the NCI Eating Hints publication includes a variety of recipes and food groups, including dairy and meat.
As always, consult your care providers and nutritionists about your eating well goals and any eating problems.
If you are so inclined, you may find that many recommended recipes in the Eating Hints guide can be substituted with plant-based items such as:
Dairy free milk, yogurt, creamers
Vegetable-based broths
Minimally processed breads and whole grains (noodles, rice, tortillas)
How can these Eating Tips help?
There are multiple chapters in this 60 page to help you as a patient and caregiver and patient alike.
The value you get out of the resource will largely depend on your goals and problems you are trying to solve.
The following sections might be of special interest to you:
Special Notes for caregivers pg 6
List of eating problems pg 9

Each section includes way to manage with food + other ways to manage

List of food and drinks to help with various problems and symptoms starts on page 41
Connect with others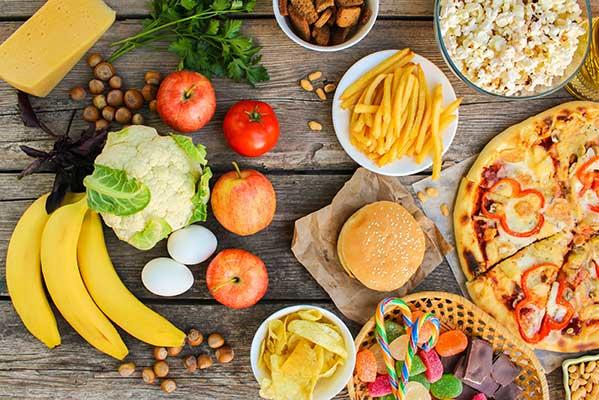 Cancer Bites is here as always to offer gentle support.
Take time to connect with others on the Cancer Bites forum and explore the growing library of recipes that bring comfort and nutrition to others.
Even better, submit a recipe of your own that may help others in their journey!
Talk with your loved ones about managing eating problems and food preferences as they change and evolve.
Let me know in the comments if you found this resource helpful!
(Visited 48 times, 1 visits today)